Every year in France alone, 2 million frail people over 65 fall, resulting in 130,000 hospitalizations and 10,000 deaths, with major physical, psychological and social consequences, leading to loss of autonomy and reduced quality of life. The cost to the community, according to the National Fall Prevention Plan, is 2 billion euros. What's more, the population is aging, with 2.4 million more people over 65 by 2030.
It's urgent to act!
That's why Age Impulse has enriched its offer to :
· Prevent the risk of falling
· Enhance the autonomy of elderly and frail people
Age Impulse brings a disruptive laboratory method on improved and autonomous ageing to the largest number of users in B2B2C.
We are finalists for the Silver Valley prize, awarded at Silver Economy Expo, sponsored by the French Minister for Autonomy, and were recently selected by the Plug and Play Insurtech Europe.
With Age Impulse, you will benefit from 30 years of scientific and field research and 140 international publications, in the palm of your hand. Age Impulse revolutionizes connected health by:
Launching a mobile solution,

available in stores,

which puts a powerful new metric (VO2max) into people's hands. It is a widely accepted scientific indicator of autonomous ageing, a powerful aggregate indicator or your cardiovascular, respiratory, and muscular condition. It allows a relevant and simpler tracking of fitness and progress than the total steps per day, heart rate…
The solution will assess your fitness level and provides you with a personalized and evolving set of exercises, powered by AI, which can be integrated into your daily life (walking/ running/ climbing stairs, three 30-min weekly sessions).
Since they are based on your individual perception of effort, it will help you reconnect with your senses and safely take control of your health and fitness! If you are keen on human contact, you will be able to receive advice from highly qualified coaches.
· Developing a patented, miniaturized, non-stigmatizing Clip, connected to the mobile application (currently being industrialized), a condensation of scientific and technical innovations, driven by AI. It enables fast, simple self-assessment, to objectivize the risk of falling, with great reliability. It also enables gamified gait re-education, high-precision measurement of powerful physiological metrics including VO2max, and warns of approaching thresholds of fragility during exercise.
Thanks to the Mobile Application (which can be used freely or integrated into your mutual's service offering):
Benefit from 30 years of scientific and field experience


State-of-the-art solution, made affordable for the greatest number of people

Benefit from the advice of a highly qualified coach


Activating the reward loop and stimulating you or relying on the habit strength and reassuring you


Improve your overall fitness (VO

2

max)


VO2max, a widely accepted scientific indicator of autonomous ageing. It represents a powerful aggregate indicator of your cardiovascular, respiratory and muscular condition
Listen to your senses and do enjoy the experience
Easily integrate into your daily life a personalized and evolving set of exercises. Reconnect with your senses and your individual perception of effort, and progress safely
The Age Impulse Application, driven by Artificial Intelligence, is Preventive, Personalized, Participative, and it Protects your privacy.
It allows you to safely take control of your health and fitness, and to reconnect with your senses.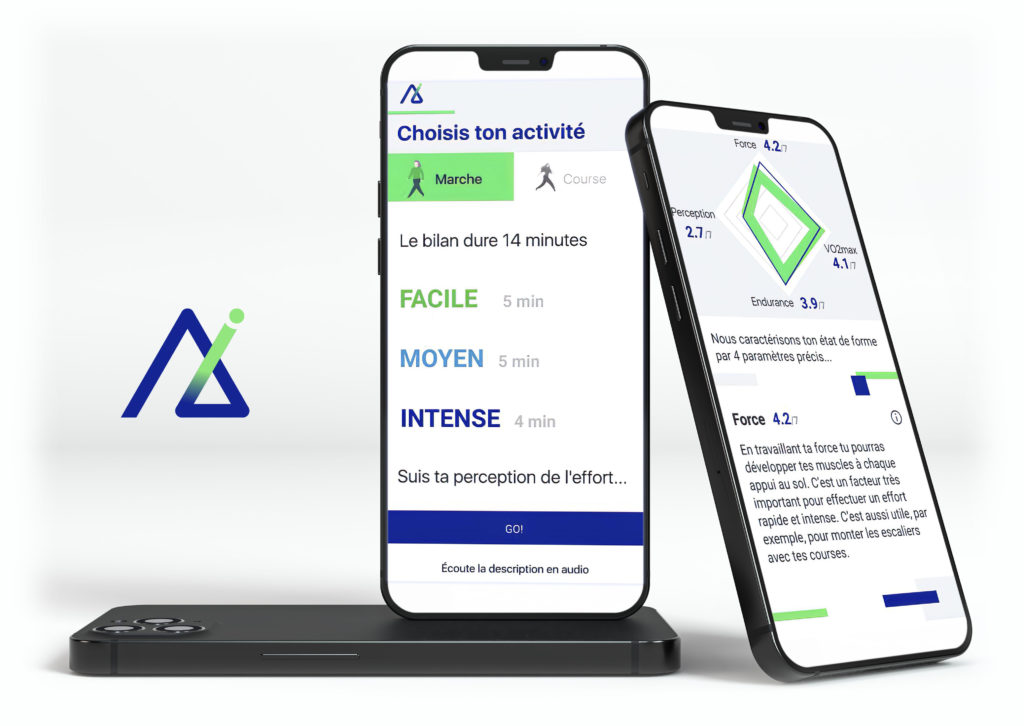 Although it is an individual practice, the app gives you the confidence to participate, if you wish, in group sessions organized by partner organizations. It also allows coaches to form homogeneous groups, based on fitness levels assessed by the app.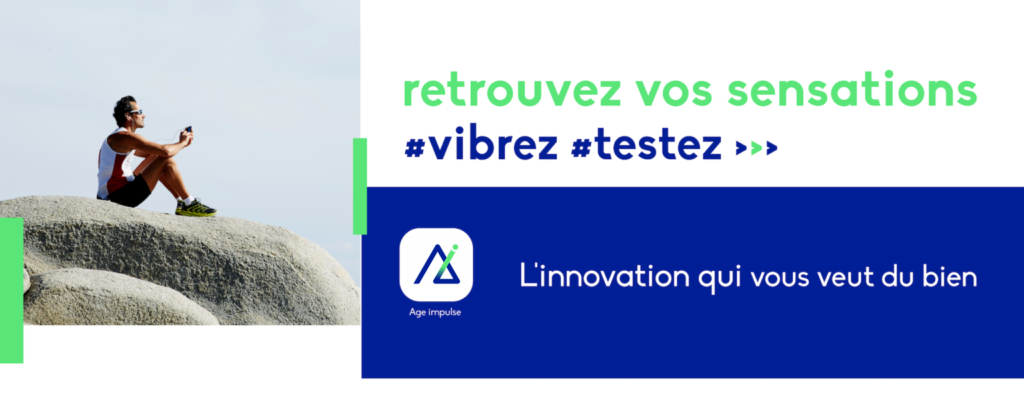 You may have heard of the late Robert Marchand, a French amateur cyclist, world record holder at 105 years old, coached by Professor Véronique Billat. According to her study by the Journal of Applied Physiology, published in the New York Times, he is even fitter as he ages than most people in their fifties.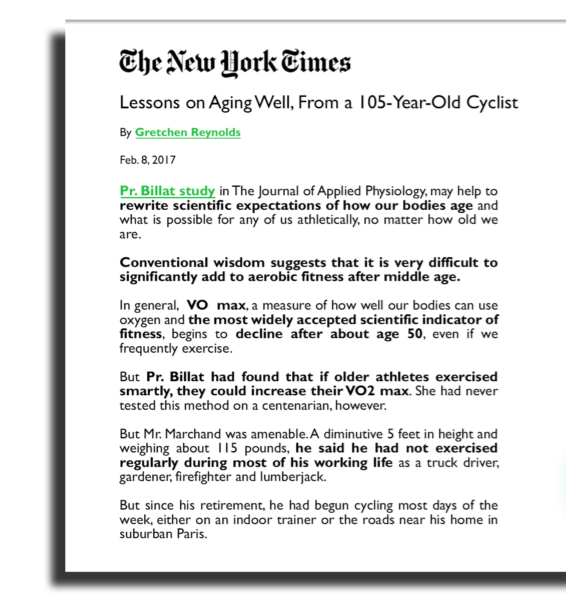 In conventional wisdom, it is difficult to significantly increase one's physical capacities with age, even if we exercise frequently.
Pr. Billat proved that if older persons exercised smartly, they could increase their VO2max and "reverse their ageing trend".
Marc Batard, world record holder of the ascent of Everest in less than 24 hours, without oxygen, has set himself a great challenge for 2022, coached by Prof. Billat: climb onto the roof of the world for his 70th birthday.
Veronique BILLAT is a University professor, "Classe Exceptionelle", in exercise and training physiology. 30 years of research in enhanced and autonomous ageing, has rewritten the scientific expectations about ageing and what is possible for each of us, no matter how old we are, with a philosophy based on pleasure, performance and self-awareness.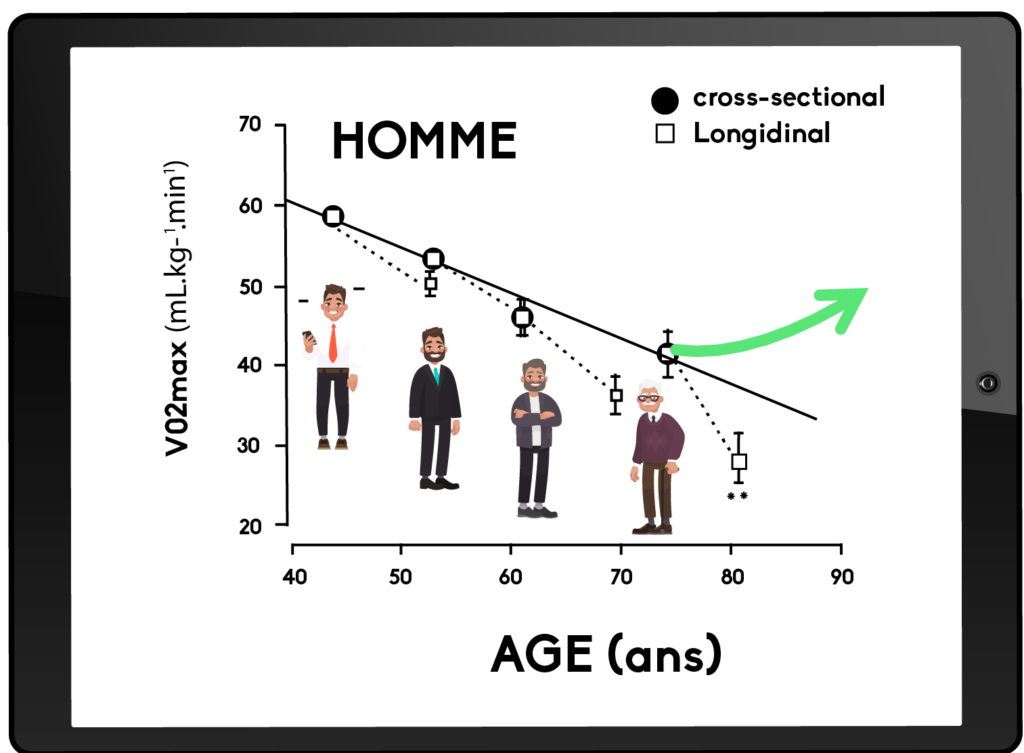 A 10% increase in VO2max can reduce mortality risk by 15% and give an additional 10 years of good quality of life.
The new age represents a major societal challenge. Gabriel Dib, entrepreneur, experienced in the transfer of innovation to industrialization and market launch, has decided to take up this challenge by creating Age Impulse.
Age Impulse makes the laboratory solution accessible to the greatest number of people. This accessibility is accentuated by the easy integration of the exercises with the daily life activity, and by the cost of the subscription. Age Impulse recommends, thanks to Artificial Intelligence, personalized and evolving set of exercises according to fitness level and personal choices. This personalization is reinforced by the adaptation of the exercises to one's perception of the effort, favoring self-awareness and avoiding the risk of accident, or the feeling of failure. The personalization is also accentuated by the intervention of a coach.
Age Impulse allows people in their forties and senior citizens to develop and maintain an optimal quality of life and autonomy.